Hi guys! Sorry for the lack of updates, but I've been pretty busy lately and tomorrow I'm leaving to Japan for 3 weeks. Finally!
My summer holiday started few days ago, but most of the time I've been packing and writing essays for school. This summer has been so stressing, I can't even remember when I've been this tired.
Our flight leaves so early tomorrow so I decided to blog now, because I'm pretty so I won't have time for blogging in Japan. :D There's like million things I want to do and people I want to see!
But, some pics from the past 3 weeks.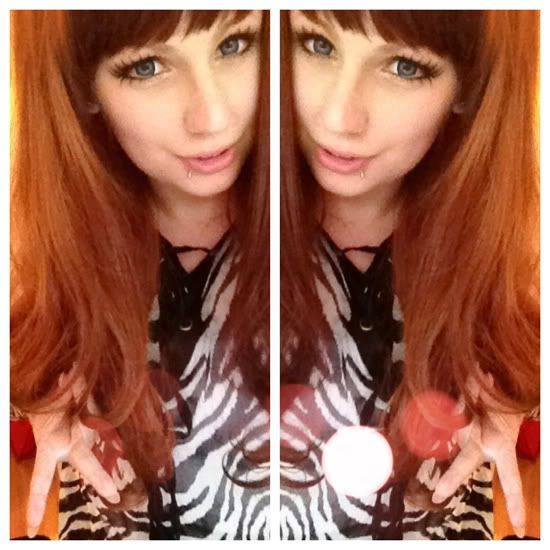 New contacs I ordered from Shoppingholics some time ago. I've been wearing grey lenses like ages now and wanted something new - so, I got blue lenses. And they look exactly the same as the grey ones. :D But these are so much comfortable than any pair I've had.
Also did new nails for Japan. I'm not allowed to wear long nails at work, so now I had a great change to do something nice. ♥ Gelnais with nude & glitter nailpolish and some decorations.